MedReleaf Australia is licensed to cultivate and manufacture medical cannabis by the Federal Government's Office of Drug Control (ODC) and also holds licenses to import, export, wholesale and distribute medical cannabis products.
Australian-owned and operated, the company is backed by more than 50 years of pharmaceutical and healthcare expertise, driven by Research and Development, and strives to make improvements to the health of Australian patients.
We dedicate ourselves to innovation and operational excellence.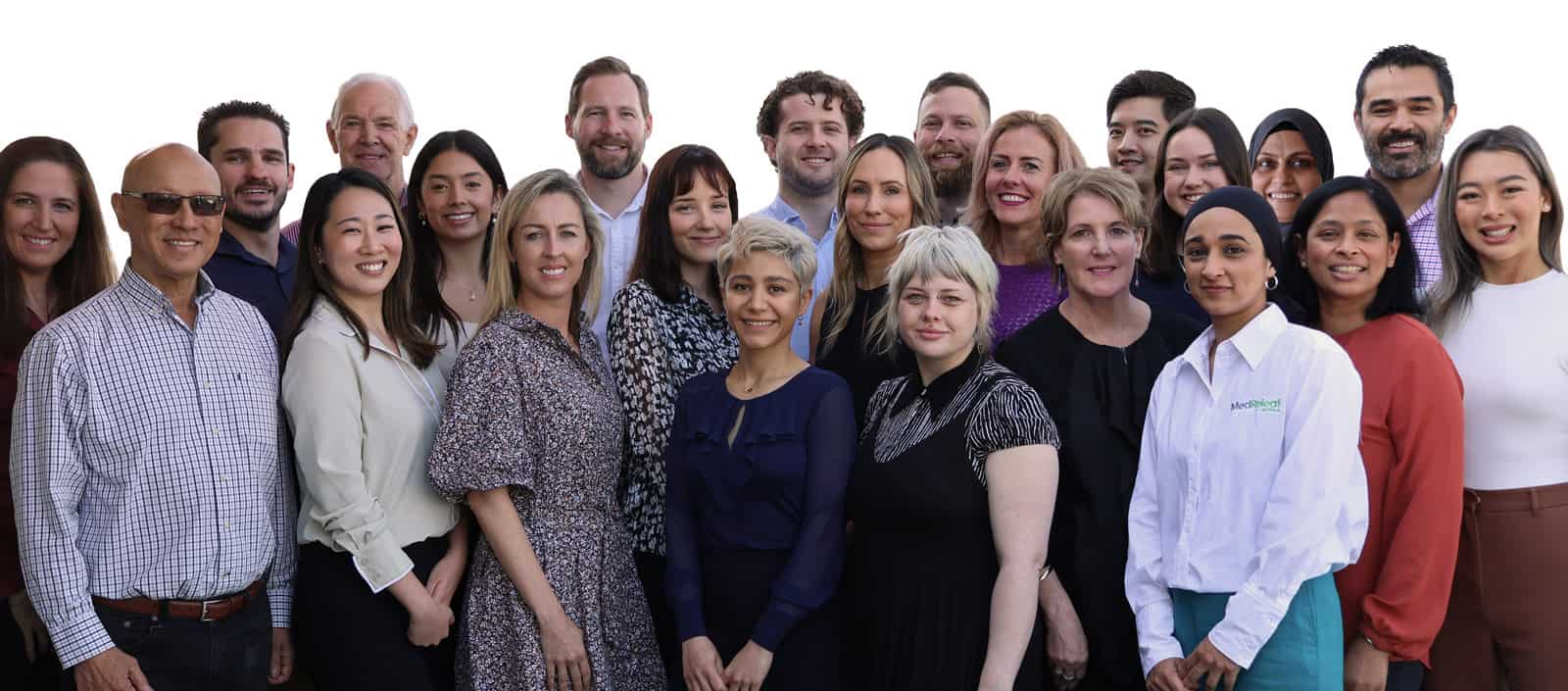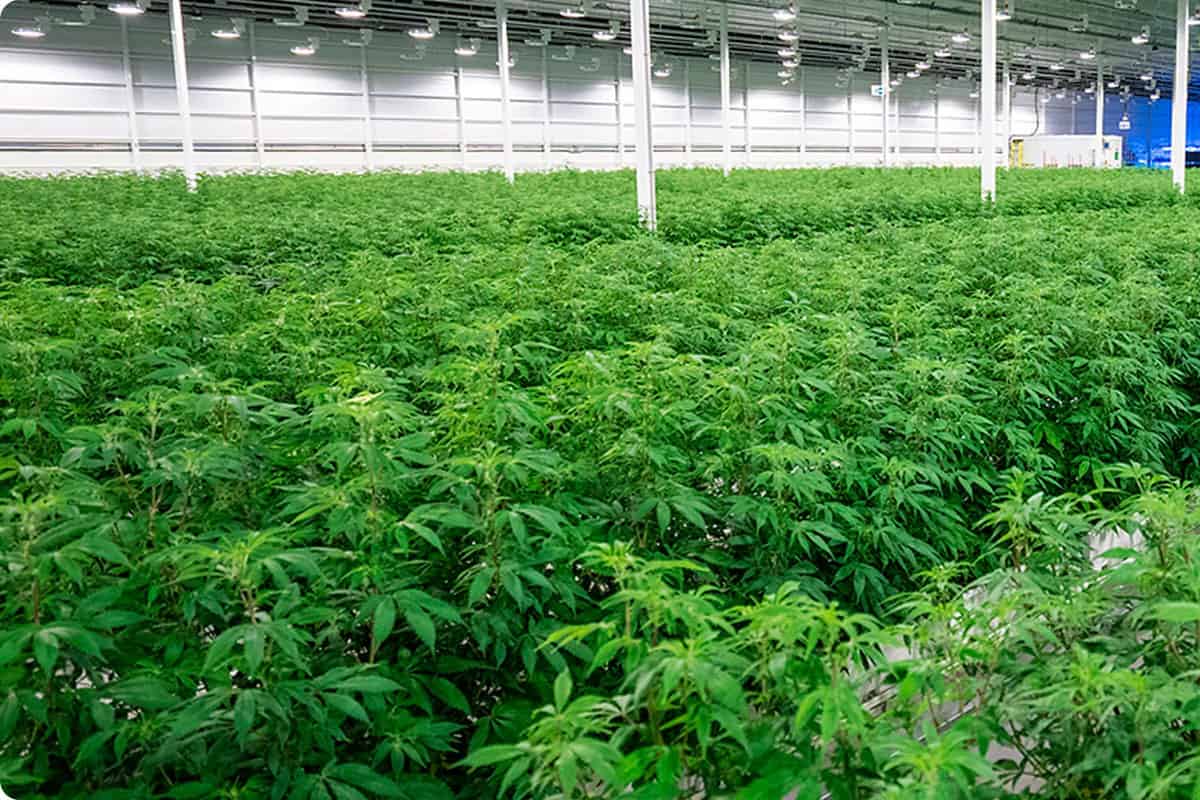 MedReleaf Australia has a strategic and exclusive partnership with Aurora Cannabis Enterprises in Canara, where we are committed to clinical trials and ongoing research.
MedReleaf Australia is also a founding member of Medicinal Cannabis Industry Australia (MCIA), which is the peak industry organisation for Australia's licensed medicinal cannabis industry. The MCIA acts as the voice for the licensed medicinal cannabis sector. www.mcia.org.au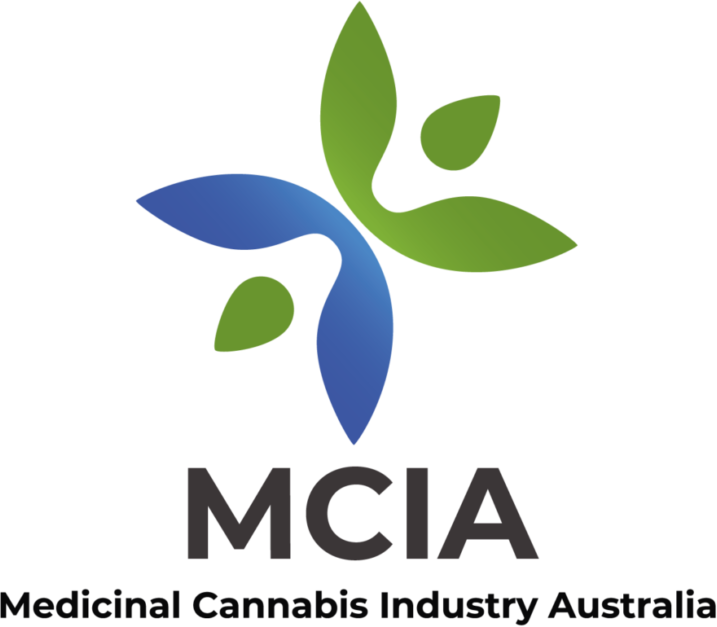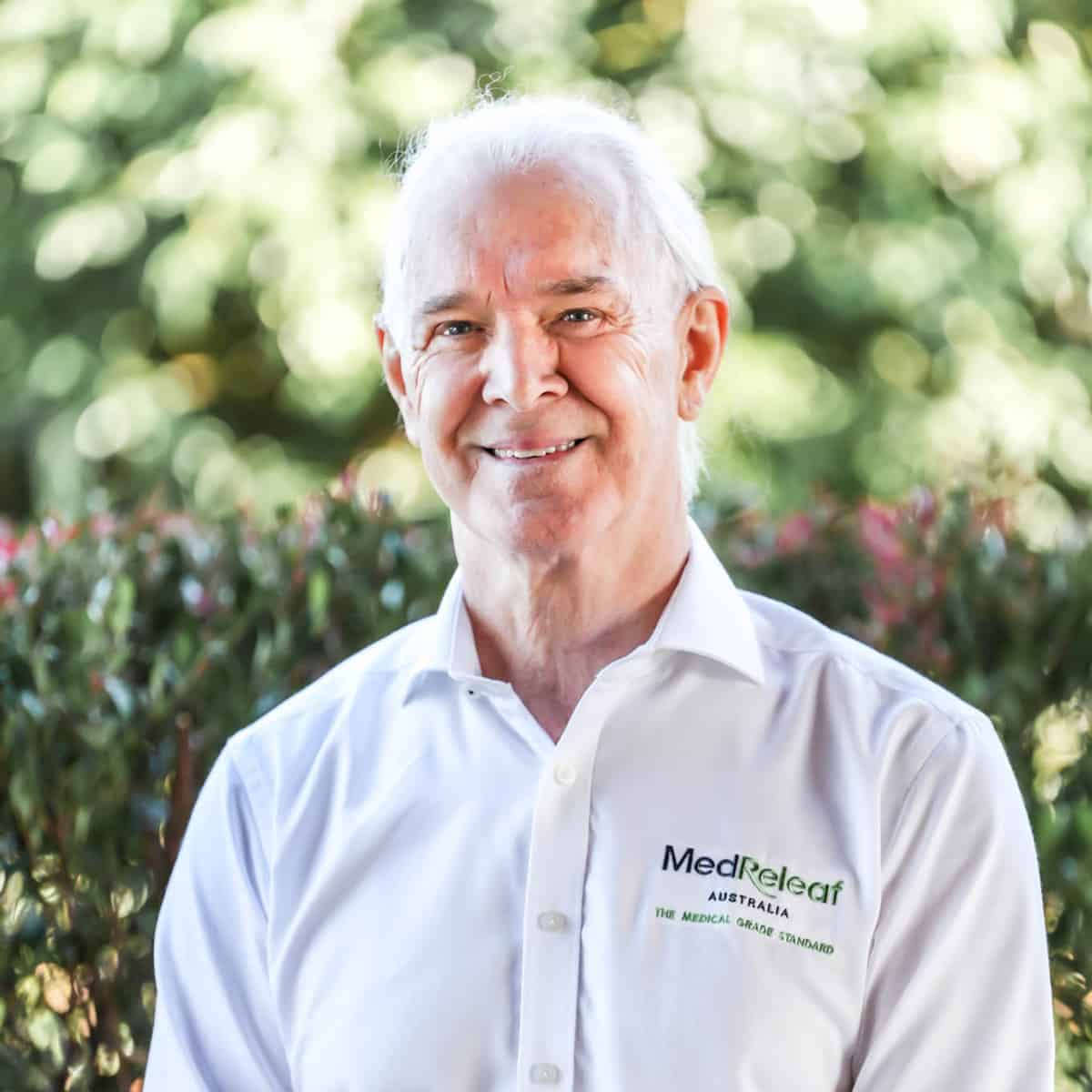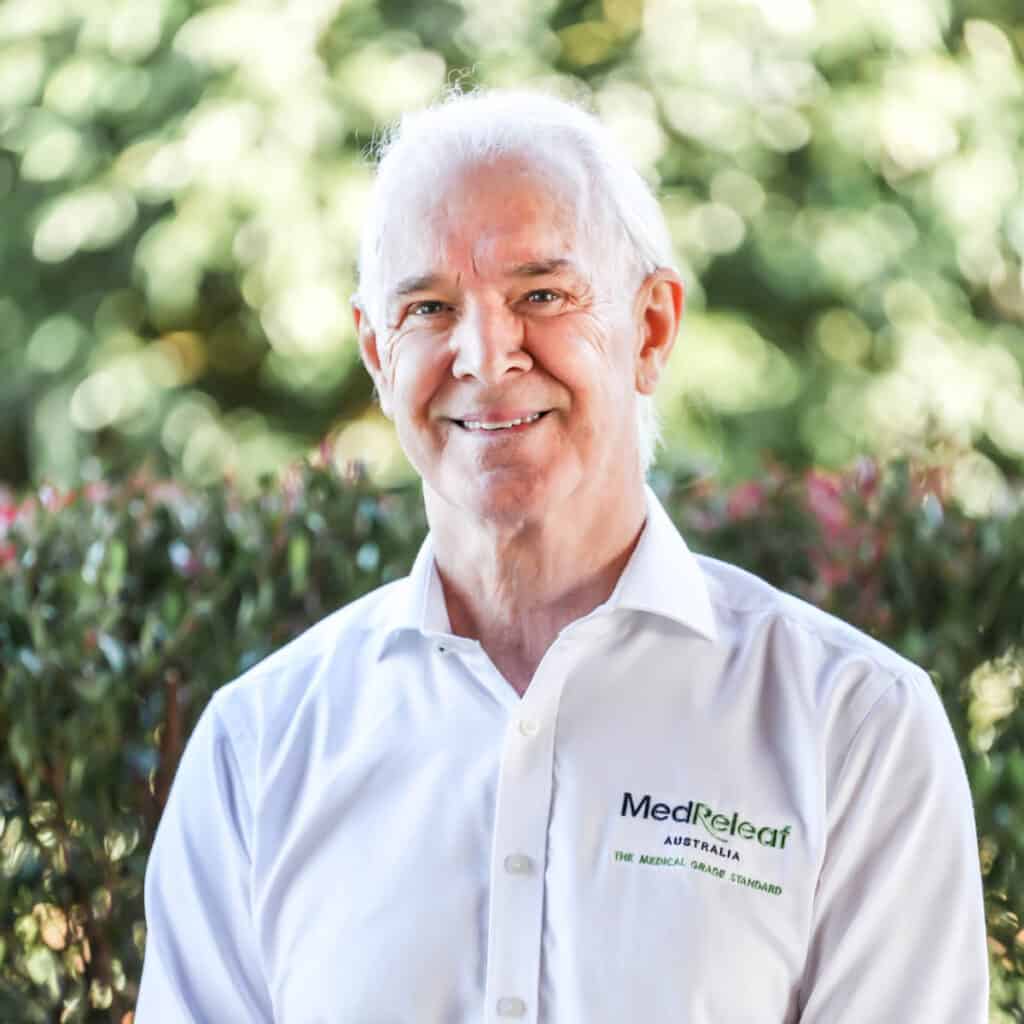 CEO & Executive Chairman | Co-founder
BPharm, BHMS, MACP, MAICD
Russell is co-founder of MedReleaf Australia and has over 40 years' experience as a successful pharmacy entrepreneur in Australia, solely responsible for seven start-up pharmacy and medical centre businesses, with one recently named winner of the Australian Pharmacy of the Year in the Professional Innovation Category.
He is a long-term Director of a pharmaceutical warehousing company with over 70 pharmacy proprietors as members, has been a Board member and Chairman of a number of companies and NFPs over many years and is seen as a leader in the emerging medical cannabis sector in Australia.
He is a founding Director and active contributor to Medical Cannabis Industry Australia (MCIA), the peak industry body.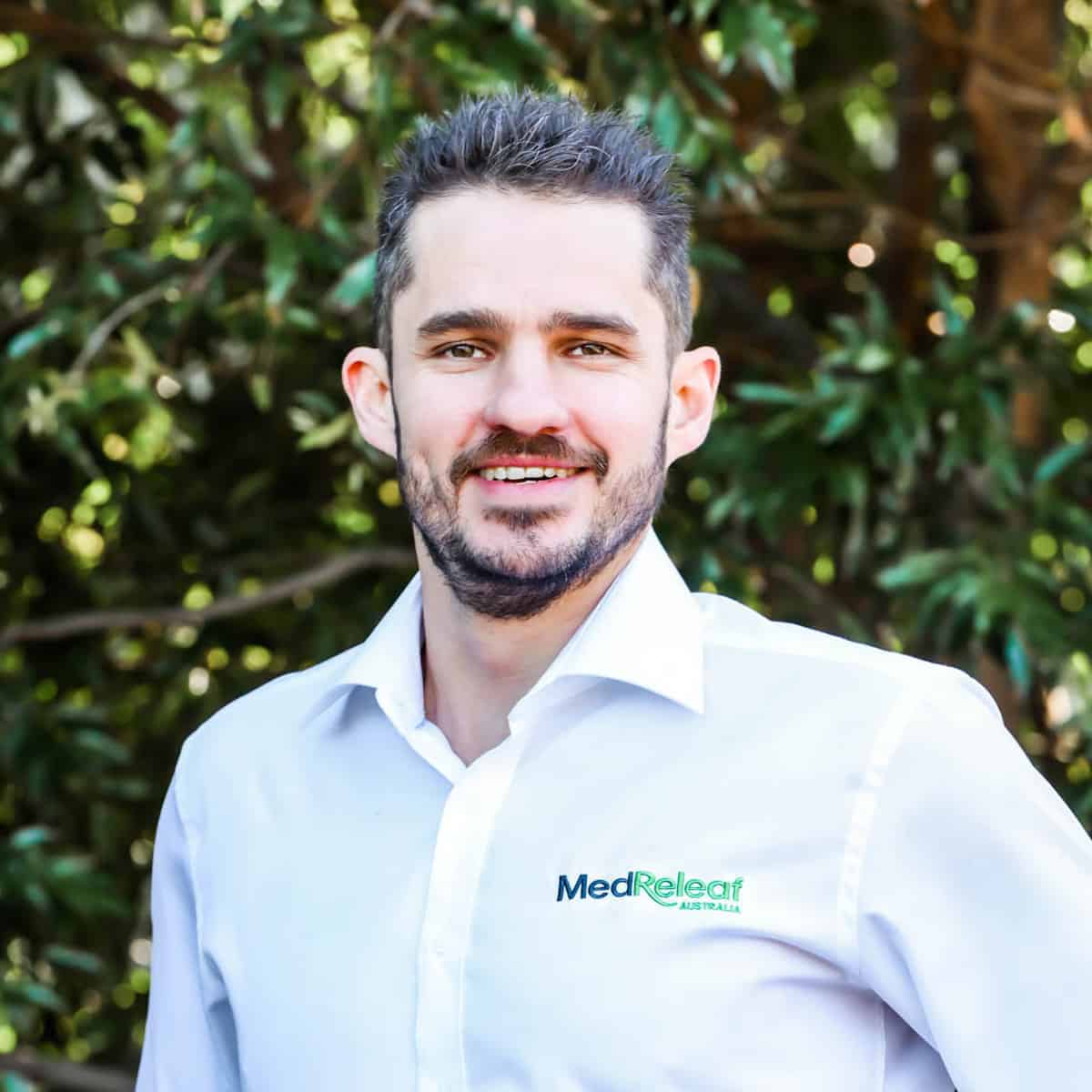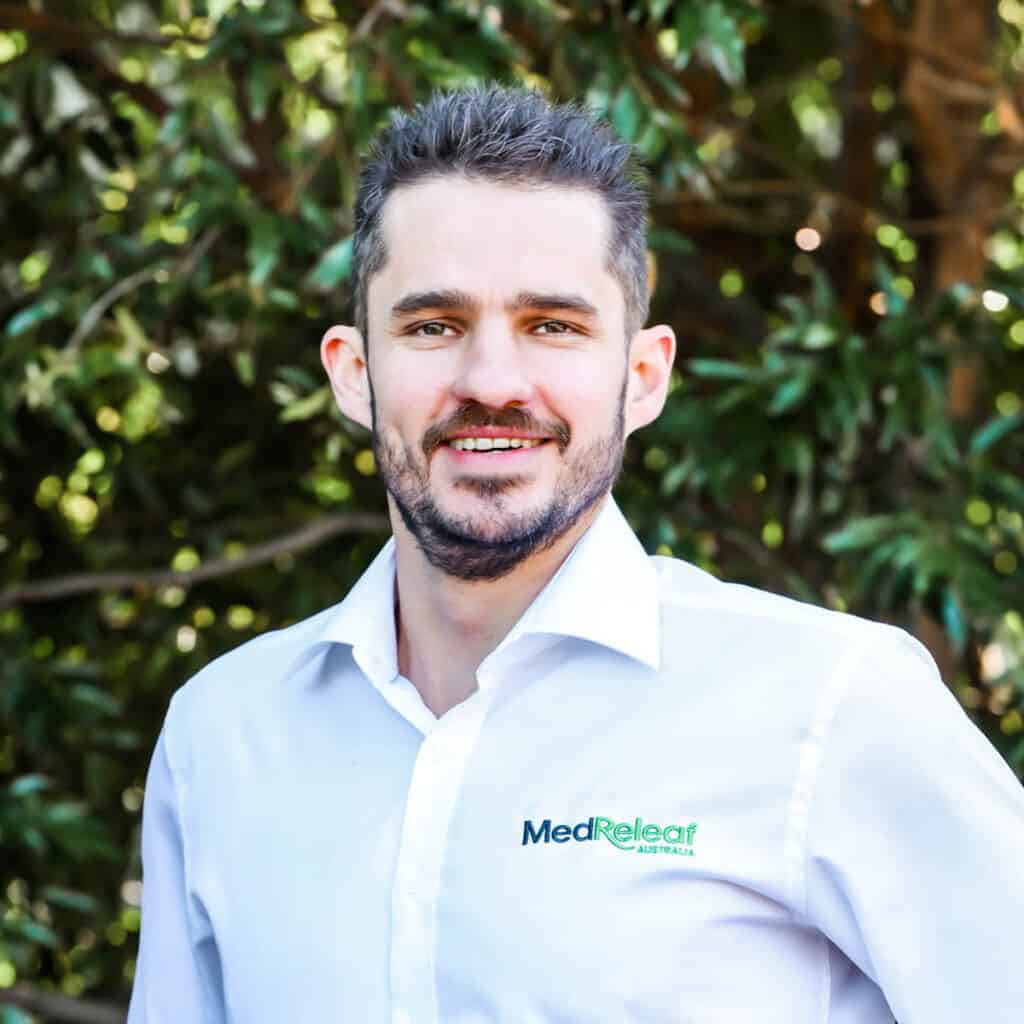 Executive Director | Co-founder
Nathan is co-founder of MedReleaf Australia with Russell Harding. He has a diverse background, including pharmaceuticals, FMCG, luxury retail, supply chain, wholesale and franchising. For almost 10 years, he worked for Australian Pharmaceutical Industries (API), the largest diversified wholesaler and franchisor of pharmaceutical products in Australia.
Nathan established himself as a leader within the business and was pivotal in the distribution and wholesale channels. He has a firm foundation of knowledge of the PBS, private and generic medicine marketplace in Australia. He is adept at realising, developing and actioning new and innovative business strategies, is an active participant in the Medical Cannabis Industry Australia (MCIA) and is a sought-after advocate in the Medical Cannabis sector.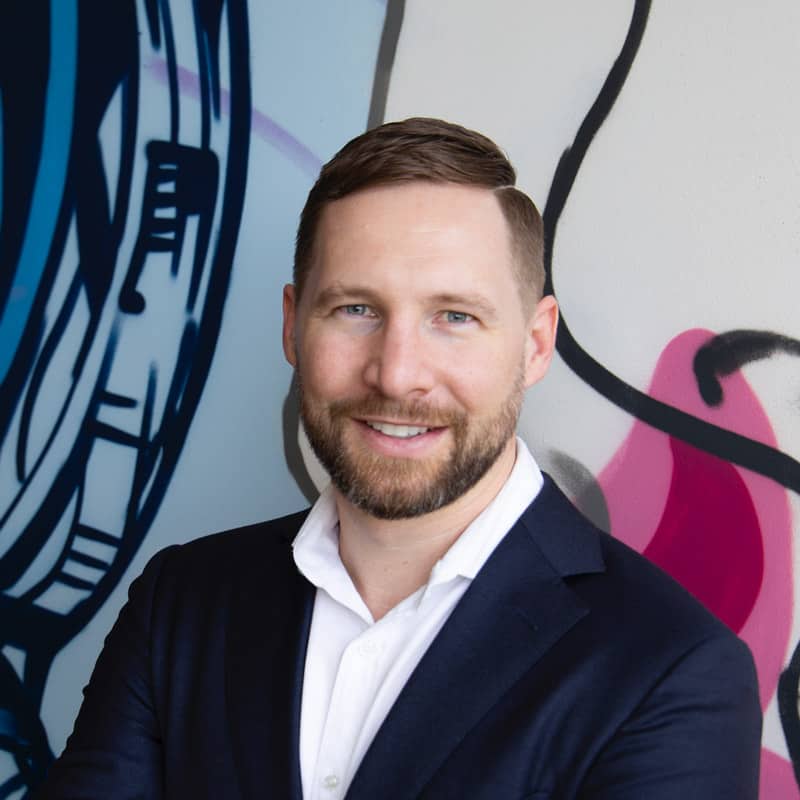 Executive MBA, Grad Dip Business Law, AICD Graduate Memeber
Kristin Viccars is the newly appointed Chief Operation Officer (COO) of MedReleaf Australia. Kristin joins the MedReleaf team with over 15 years' experience and success working in a diverse range of businesses and industries, both locally and abroad. He has held senior leadership, executive management and consulting roles stretching from start-ups to large billion-dollar global businesses both in the retail and wholesale sectors. His education consists of an Executive MBA from Bond University, Graduate Diploma in Business Law from The University of Sydney, a graduate member of the Australian Institute of Company Directors and various business courses from Harvard University. He prides himself on his ability to deliver sustainable long-term value creation and build strong high performing teams.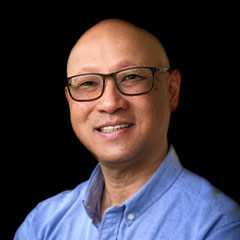 Head of QA, Compliance and Regulatory Affairs
BPharm, Grad Dip Hosp Pharm, BCNP, RPSS, MRACI CChem
Gordon is the former Head of Radiopharmacy, Molecular Imaging & Therapy at Austin Health in Melbourne, Victoria. Gordon is an experienced and highly regarded pharmacist of over 40 years who successfully assisted in the registration of over ten radiopharmaceuticals and was instrumental in the establishment of Australia's first commercial centralised radiopharmacy in 1993. At the Austin, he assisted in the design of the PET facility and helped oversee the installation of two cyclotrons and corresponding production hot cells for automated radiochemistry, as well as the design, build and implementation of a state-of-the-art PET radiopharmaceutical Quality Control laboratory. 
His regulatory experience and know-how are pivotal to the registration of MedReleaf Australia products with the TGA.
He has been responsible for the local manufacturing of our proprietary range of Australian GMP medicinal cannabis products and remains motivated to deliver innovative, safe and effective medicines to the Australian public.
Cam Battley is the former Aurora Cannabis Enterprises Chief Corporate Officer (CCO) who was approved by the Australian Federal Office of Drug Control (ODC) in November 2019 as Director of MedReleaf Australia. Cam joined Aurora in March, 2016, and has also previously held the positions of Executive Vice President and Senior Vice President with Aurora Cannabis Inc. Cam has more than 15 years of experience in the global biopharmaceutical industry, has been a member of the Board of Directors of Cannabis Canada, the trade association for Health Canada Licensed Producers.
He also currently serves as a member of the Board of the patient advocacy group Campaigning for Cancer (South Africa), and was also a Board member of Micron Waste Technologies Inc. (CSE: MWM), a Vancouver-based developer of advanced digesters for organic waste materials.
Why is MedReleaf Australia different?
Ready to learn more about medical cannabis?
We are keen to collaborate with health professionals to share current research, the therapeutic utility and relevant side effects of of our medical cannabis products.